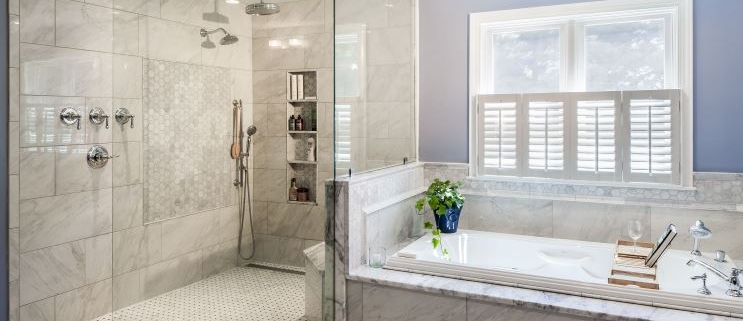 People get very excited about the idea of renovating their bathrooms. When you wake up in the morning the first thing you do is going to the bathroom to freshen up. So your bathroom should be designed beautifully with all the fixtures. Bathroom remodeling can be very expensive because there are a lot of fixtures that need to be installed in the bathroom. In the market, there is a huge variety of fixtures and finishing tools such as tiles, cabinets, coverings, and much more.
If you have a limited budget you need to plan out the whole renovation. You need to find perfect fixtures and tools in less price. Also, consult with your family members who use the bathroom to know their opinion and requirements. To install new fixtures you need to remove old ones. You also have to remove flooring and tiles from the walls. For this purpose, you need bathroom remodeling services.
---
For the best bathroom remodeling services in Irvine turn to a good contractor who can transform your bathroom into a completely new design. A good contractor in Irvine ca provide the best fixtures for your bathroom such as:
• Bathtubs
• Showers
• Whirlpool tubs
• Sinks
• Vanities
• Flooring
The utmost priority of these contractors is to leave their customers with a feeling of satisfaction. They have well-trained workers to install all the fittings and tiles.
If you accidentally hire a wrong company for bathroom remodeling that will become a big problem for you. So you need to be very careful while choosing remodeling services. There are many companies in the market providing renovating services. Most of them aren't good at their job and also overcharge from customers.
---
Remodeling according to space
Usually, people have a bathroom in their house with at least a toilet, sink, and a bathtub. There can be an extra sink if two persons are sharing a bathroom. Before starting the remodeling consider the space of the bathroom. You can also customize the fixtures for your bathroom according to space. In a bathroom, you need more space to store emergency supplies so you can fit more cabinets in the bathroom. You can also install vanity lights on the mirror above the sink.
---
Plan your budget
If you want to save your money you should not change the existing plumbing. Also, keep some extra money for unexpected expenses.
---
Conclusion
So if you are looking forward to renovating your bathroom make sure you have the best products, plan out your budget and whole renovation, and find a professional contractor.
https://jrayconstruction.com/wp-content/uploads/2020/09/Bathroom-remodeling-Irvine-ca.jpg
493
743
development
https://jrayconstruction.com/wp-content/uploads/2020/02/logo.jpg
development
2020-09-24 06:17:51
2020-09-24 06:17:51
Bathroom Remodeling Tips